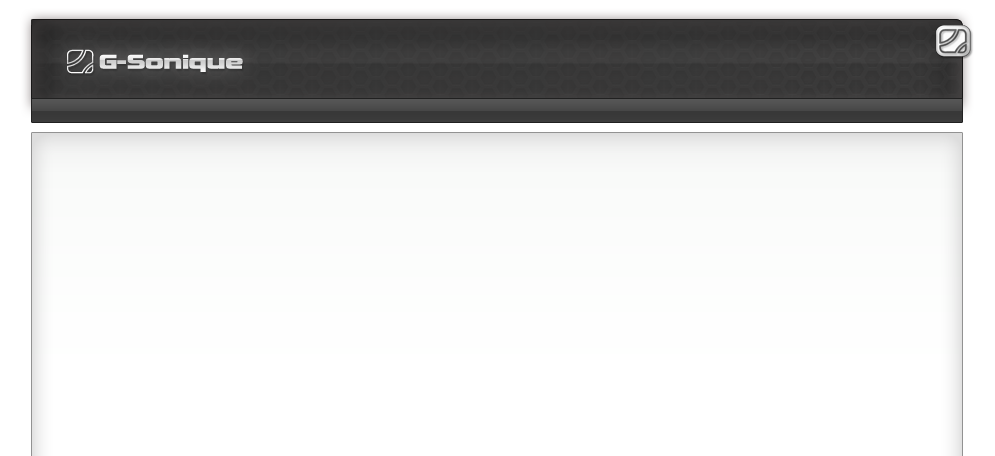 The Dubmaster - Liquid Delay is a new era in the digital delay area. It brings the original, specific liquid sound that could never be heard from the classic
Delaysystems. Even though the internal structure of the Liquid Delay is very specific, it generated sound is still very musical, pleasant and natural. It fulfills
your Tracks with special atmosphere and add a very original sounds to your records.

The Dubmaster - Liquid Delay is BMP synchronized delay with special feature called DubRhythm which allows you to set the smooth non-rhythmics distortion
that makes the specific smoked sound known from Jamaica Reggae and Dub tracks. It includes all the necessary features for setting the wide spectrum of
various fascinating sound echoes: Delay Module for setting various number of stages 1-8, feedback amount, LR pan, Dry/Wet feature. The original, beautiful
liquid sound is also generated by unique FX module called Liquid Phase. It's a special modulation effect which combines specific phase modulator and
Flanger It allows you to produce a wide spectrum of variously colored echoes - from crystal glittering sound through stoned Jamaica vintage to total psychedelic
twisted modulations that really surprise you. The Dry/Wet knob for adjusting the level of the effect is included as well, of course. The original liquid sound is
alsoenhanced by filter unit with three analog modeled Low pass, Band pass and High pass filters with adjustable value of Cut off, Resonance and smoothly
adjustable level of Drive, which makes the classic saturated distorted sound. In addition the Dubmaster - Liquid Delay also contains free running Low
frequency oscillator which can modulate the filter by the Saw, Sine, Triangle and Square waves with adjustable level of rate and depth.

The Dubmaster - Liquid Delay is recommended to be used on single FX channel together with additional reverb.

It sounds great together with dub beats and percussions. It sounds beautiful with every acoustic guitar or piano. But the Dubmaster is not only
the Raggae/Dub delay, it also sounds great in other musical styles from nu-jazz to abstract hip-hop, from pop to electronic music, breakbeat, psytrance
or chillout. Excellent sound is also achieved in conjunction with virtual analog synthesizers, electronic SFX sounds or experimental digital beats.

If you want to make your tracks special go the Dubmaster way. Just try it.






- BPM Synchronized Dub Delay unit with Feedback, Pan and Dry/Wet control. Also includes special feature called DubRythm for smooth
non-rhythmical time distortions in classic dub/reggae style

- Module for set-up number of echo stages ( from 1 to 8 )

- Special FX module called "Liquid phase effect unit" with parameters like: Tone, Depth, Frequency, Jet, Dry/Wet and unique crystal clear liquid sound

- Virtual analog filter stage with Low pass, Band Pass, High pass filters with juicy liquid analog sound and classic parameters like Cutoff and Resonance +
non-linear saturation effect with adjustable parameter Drive

- Free running Low frequency oscillator ( LFO ), which can modulate cutoff of filters with waves like Saw, Sine, Triangle and Square with adjustable
amount of rate and depth

- Control parameters of Input and Output sound level and Bypass On/Off switch

- Preset manager

- Digital algorythms written in C++ / Assembler based on codes from DSP chips.

- More than 40 presets modeled for using with drums, percussions, guitars, bass and other instruments





Limitation of the demo version:
short noise sound about every 20 seconds.

Demoversion download:
Dubmaster - liquid delay
(2,29 MB)


Pentium III 1200 Mhz
256 MB Ram
Windows 2000/XP/Vista/7
VST/VSTi compliant host ( Cubase, Nuendo, Fruity loops studio etc. )






You can buy our software on-line via
PayPal

- VISA

- Eurocard/Mastercard

- American Express

- Diners Club

- Direct debit USA

- Bank/Wire transfer

- Cash deposit

- Switch/Solo, Check is also possible